The Glamours of IM Training
I thought that now would be a good time to throw in some gross pictures :) I've actually been really lucky so far this year in that I don't have too many gross pictures to show you.
Bike Bites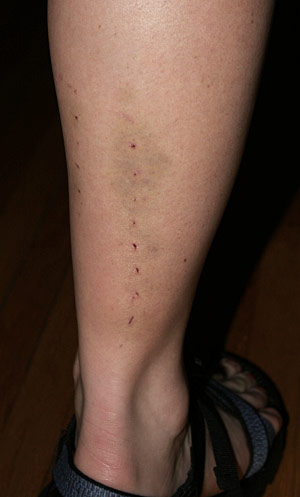 This was actually the second bite that my bike took out of this leg this year, but the first picture was so unflattering that I deleted it. It made my calf look like a tree trunk.
Toe Trauma
I have no idea how this beauty came to be. I suspect that it was caused by a small hole in my sock. I just looked down later that evening and saw it! Note: I have since given myself a pedicure, and that toenail does not look as hideous.
Bra Burn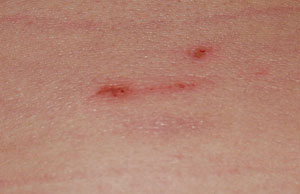 After all that running in the heat last week, this is all I have to show for bra burn: a small one inch scab. Before I discovered the completely unflattering but AMAZING
Enell sports bra
, this would have been much worse. Shout out to all of the LRB users out there!
I'll keep you all posted if I have any more gross pictures for you.