Note to Self:
In preparation for you 17 miler this weekend, you did most things right but forgot one very big detail:
Packing to do an away run? Excellent job. You didn't forget anything.
Having your brother watch the odometer on the way home from church Sunday to get the distance right? Your experience is paying off.
Convincing you little sister to meet you twice on the course to bring water and bringing money to buy water at the halfway point? Flawless
Forgetting sunscreen?
* Even though you did 15 miles without problems last weekend...
* Even though you wore 4 layers of long sleeves and a hat when working outside the day before...
* Even though you started off the run in long sleeves...
* Even though your run start was cool and cloudy...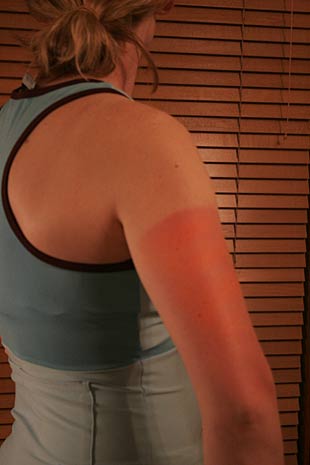 DON'T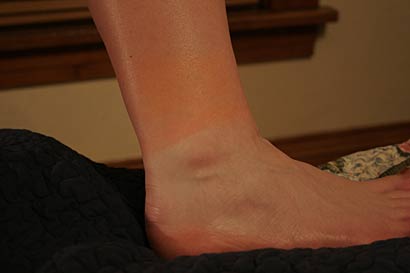 DO THIS