Ironman Powers Unite!
This just in from Steve. I was too busy writing a nasty letter to Specialized since they decided not to cover my brother's bike under warrenty.
This is Phamie and I along with a bunch of our blogger buddies after getting checked-in at Ironman! Everyone rubbed my smooth body for good luck – I wasn't ready for that! We now have our official IM bracelets on that give us all access.
We got to our hotel, unloaded our bikes, walked to the Terrace (IM headquarters) to get registered, grabbed a quick bite, met up with bloggers, hit the free pasta meal, and sat through the meeting of all of the rules.
Afterward, Pharmie and I found our spots in transition. She's 2023, and I'm 386: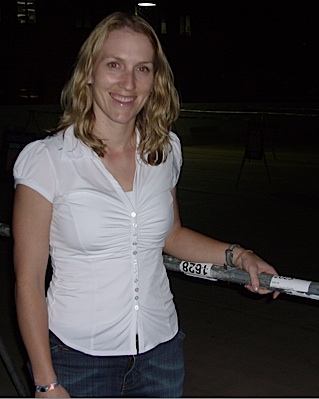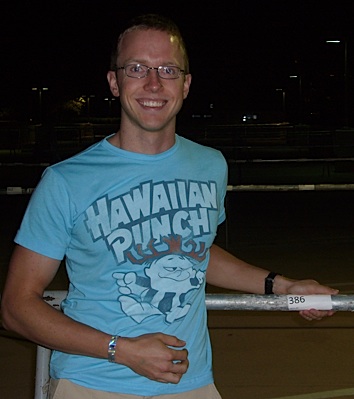 Tomorrow, we're going for a final test swim in Lake Monona, load our bikes and gear bags in transition, and meet up with some family and friends.