Taper Nutrition
More on
Ironman
in a day or so. Just finished work and gotta get home to get in a short ride. Steve and I went to the Minnesota State Fair this week and indulged. Not as much as we could have, but we indulged. Final count:
Itialian
fried
zapollis
(
sp
?) with
canolli
cream inside, a huge piece of turkey
jerkey
, a strawberry malt,
breadsticks
with cheese and sauce, a pronto pup (that was all Steve, I couldn't eat one of those things), oh and the COTTON CANDY.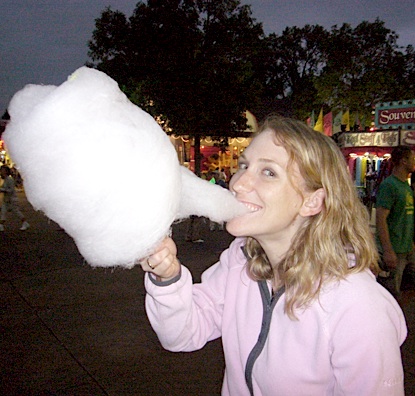 Hey, we could have gotten much crazier. It ended up being just over $20 for our night of junk food...enough to last us another year.